I've been wanting to start a blog for sometime not but did not have a clue what I would write about.
I read so many wonderfully creative blogs and I am red with envy looking at the all of the beautiful homes and photography.
I woke up one day and said, what is the worst thing that can happen, right.  I'll never know unless I try.  You see, I've always been afraid to take chances and haven't had much confidence in myself which I'm learning as I get older,. if I don't "go for it" I will never know, and regrets are no fun.
For Christmas this year I asked for a camera, not just any camera.  I wanted a Canon DLSR camera.  I was going to become a great photographer and start a blog and take beautiful pictures.  You see, I've never had a fancy camera or have taken pictures of pretty house things.  Boy, was I in for a rude awakening.  The first lesson I learned was not to take pictures at night.  That's hard to do when you work all day.  The next lesson is to take pictures when the sun is shining.  I live in New Jersey and we have had probably two sunny days all of January.  But I persevered.  There was sun one Saturday morning and I was overjoyed.
Now, I am an amature writer and very amatur photographer, if that's what you even would call me, but I'm having fun learning how to use my new toy.  It took me 3 months to figure out how to use WordPress which is still a work in progress. Photo editing, that's a whole different story.   One thing that I do have going for me is that I love my family, home, decorating and everything that goes with it.  That's a good start!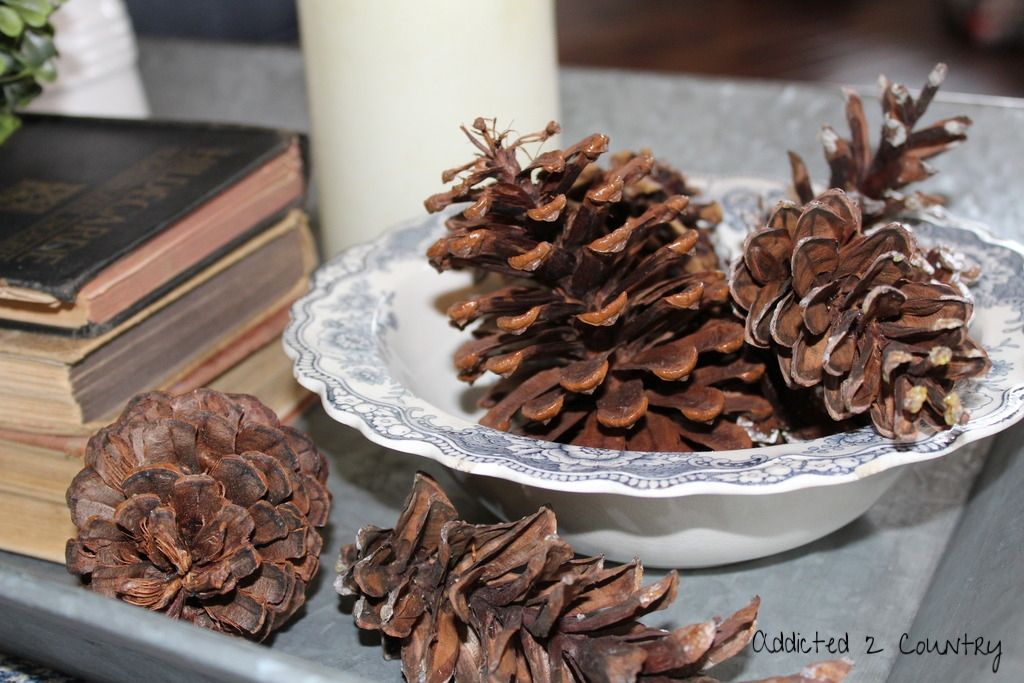 We built our home in 2001 and decorated it early the 2000's red, yellow and plaid theme.  I have nothing against that color combo but it was really never me, I'm not a red girl but more of a country girl at heart.  I'll take anything blue, chippy or falling apart any day….the possibilities are endless.  Over the past three years we have been updating our home one project at a time.  It was overwhelming to realize that the entire first floor needed a entire redo but here I am enjoying every minute of it.
We started in the family room changed the entire color scheme to a more neutral pallet with a lot of blue accents.  I went with SW Accessible Beige for the walls, installed a new wood floor and purchased new furniture.  If you are ever looking for the perfect wall color Accessible Beige it is.  I'm a BM girl by heart but fell hard for this color.  Gone is the plaid, blue rug and yellow walls, yes, I said blue rug.
My rooster friend has been enjoying the new color pallet aslo, isn't he cute.  This blue cupboard is my favorite piece of furniture.  I'll talk more about this piece at a later time.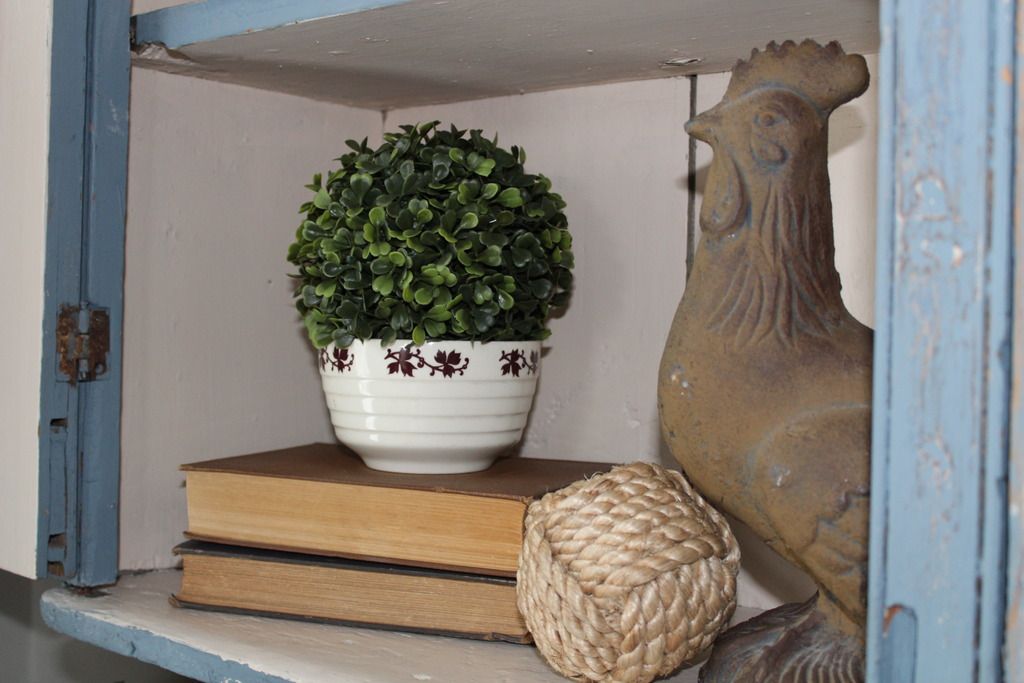 Just a glimpse of the fireplace…..another early 2000's oops.  Still can't figure out what to do with this one.  Mr. A2C and I do not see eye to eye on possible updates so it might be a while.  This fireplace surround is a story in itself.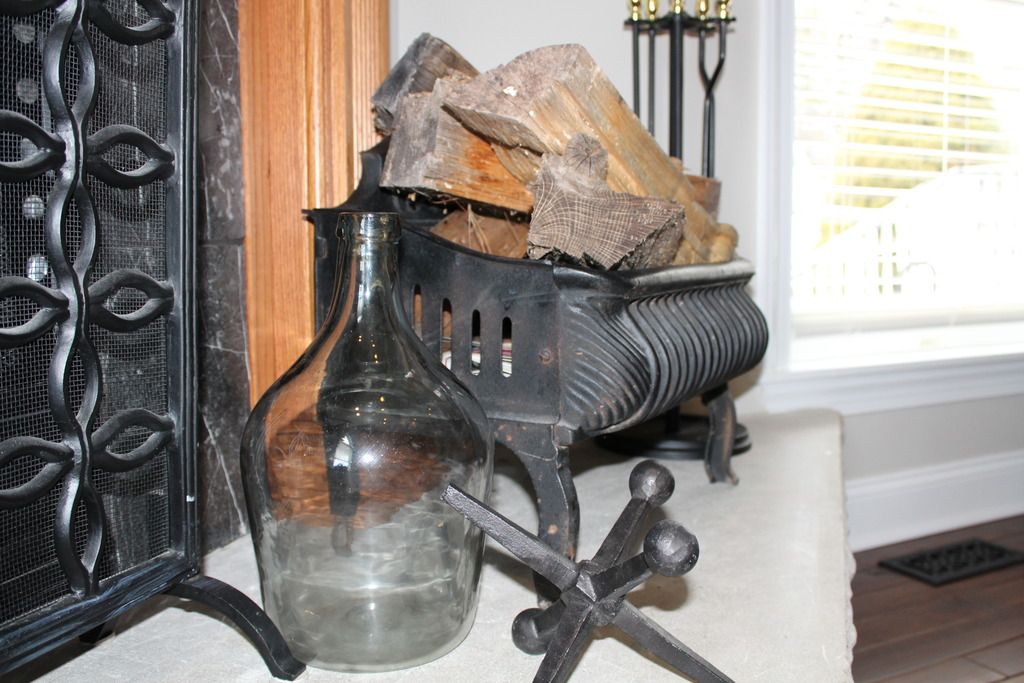 Thanks so much for stopping by and I hope you will join me in my home updating journey. Keeping my fingers crossed for the next sunny day!!
 Marianne