Today I would like to introduce you to my dining room.  It is one of the easier rooms to photograph in my home since no one really uses it, which means it stays fairly neat and clean.
Until recently, this room was stuck in a rut, I didn't know what to do to bring it into the now.
I started taking pictures since I read somewhere that you can really see what's going on better through pictures. YIKES, yes, we needed an update. First to go….the wall color. Out with the BM Shaker Beige and in with the BM Edgecomb Gray.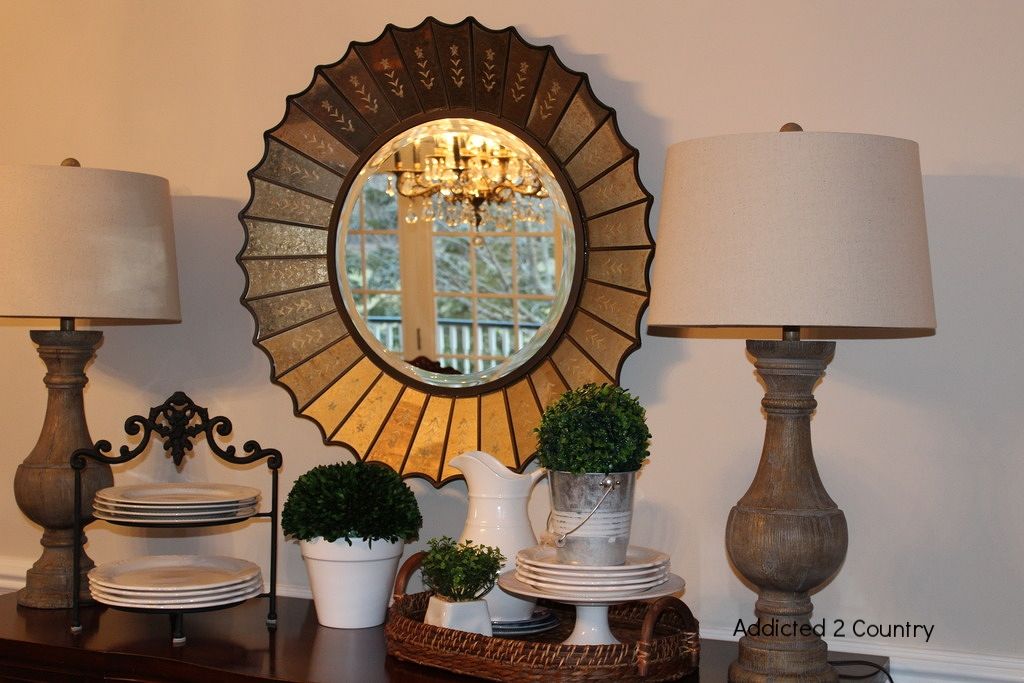 Through the sixteen years that we have lived here, this room has seen many changes.  It started out with red painted walls, then we went to a lovely shade of bright yellow.  About six years ago I purchased new dining room furniture since the old table and chairs were falling apart.
At this point we decided to install wainscot under the chair rail. I'll post a tutorial on that at a later time.  I stayed pretty traditional with furniture, some days I'm okay with this choice, others not so much. The wall color was then changed to BM Shaker Beige. While the color was okay it was not my favorite…the undertones were very red.
I am really liking the Edgecomb Gray but the lighter color does take getting used to. The color shows more beige than gray in this room which I love and since there is a lack of natural light in here. It brightens it up quite a bit!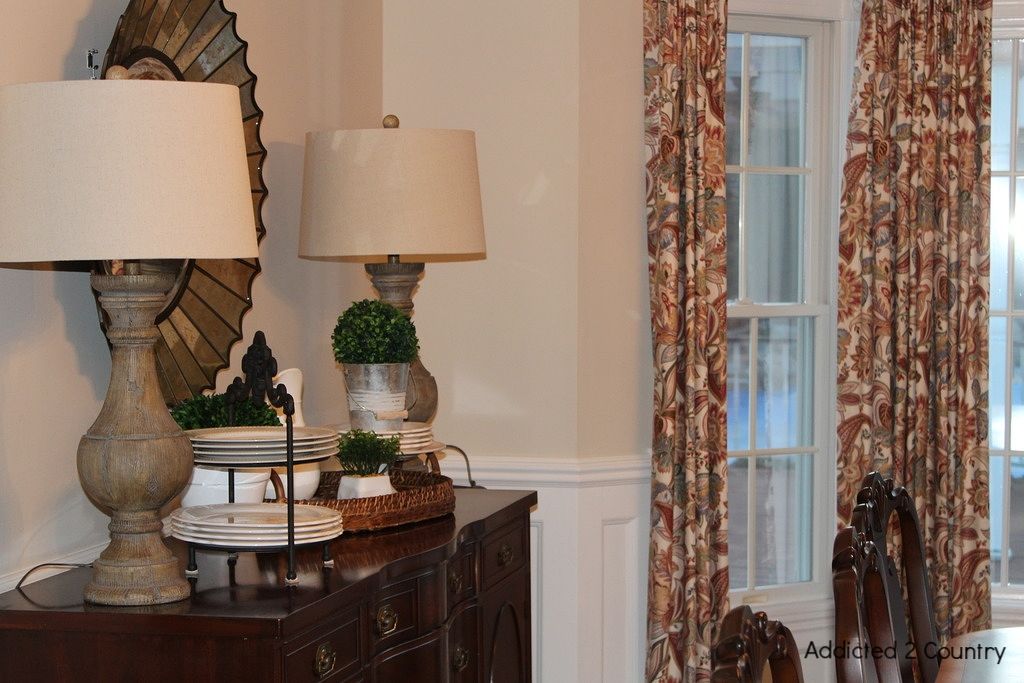 I changed all of the accessories in here, mostly shopped my home and moved things around. This room is an accumulation of old and new, cheap and pricey, store bought and side of the road treasure.
e
Next on the list to change will be the curtains and parson chair fabric, what the heck was I thinking, stripes and flowers, really! Anyway, that will be down the road a bit. I'm thinking of making slipcovers for the chairs which will be a lot cheaper than having them reupholstered.
Thanks for stopping by and have an amazing day!